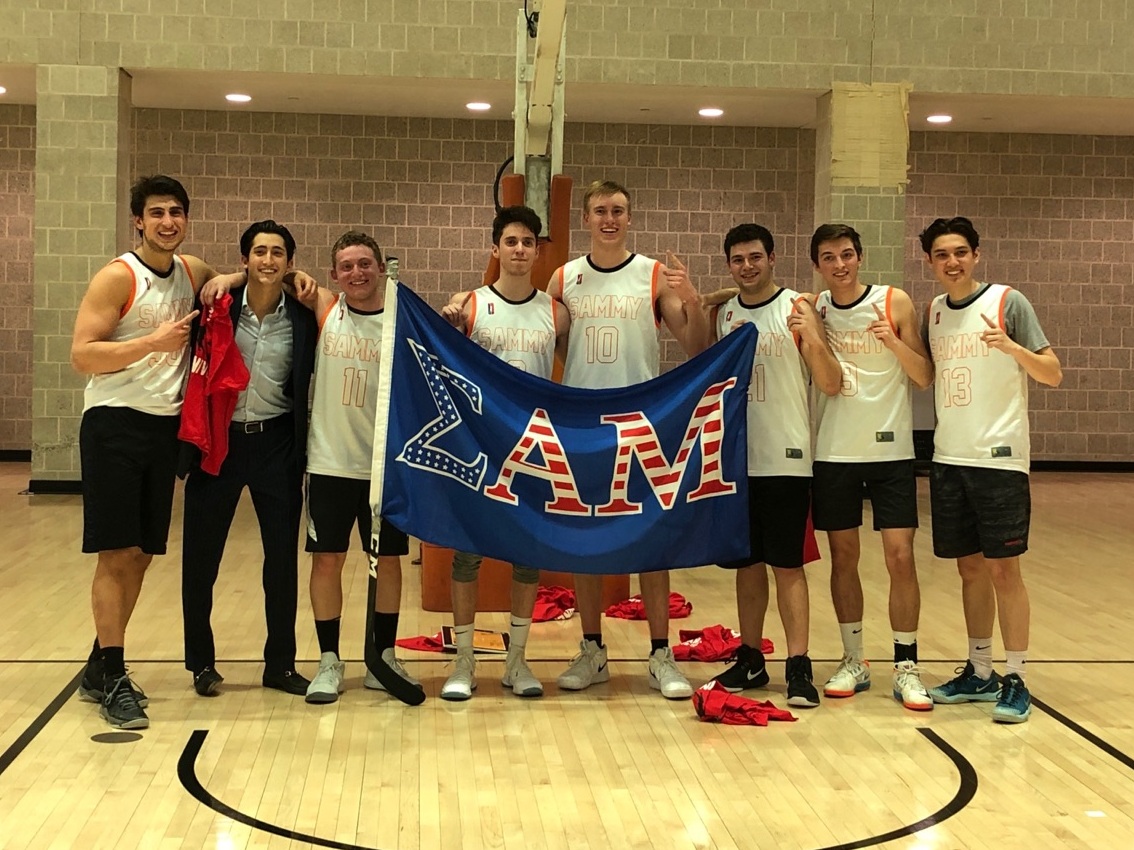 Read more about the history of Sigma Alpha Mu.
Read our latest Beta Bulletin!
Find the officers of our chapter
A Message From Our Alumni Chair
Dear Brothers,
I am writing to give you all an update and a glimpse into our alumni program for the fall semester. Our new council is excited to continue improving our relationship with alumni. We had a great showing at our Reunion Weekend in June, with the class of 2014 coming in full force for their 5 year reunion. We had a great time confirming some of Dennis' most outlandish stories and eating some great food at our BBQ. This was followed up by a huge showing at the Sammy Convention where we were awarded as the chapter with the highest house GPA among both Cornell fraternities and all Sammy chapters. I would like to shout out Randy Barbarash and Matt Sloan for helping make a smooth weekend.
Cornell Homecoming will be taking place October 4-5th. The weekend is a great way to celebrate with the Sammy community, as well as reconnect with the Cornell community. In addition to the events hosted by Cornell, we will be hosting our annual Alumni Tailgate BBQ before the Cornell vs. Georgetown football game on Saturday afternoon. If you are interested in attending the tailgate BBQ, please contact me at abm226@cornell.edu
Finally, the 22nd AD White Summit for the Greeks is on November 1-3. This annual event puts our Alumni Board and Chapter Officers in contact with all the major players in the Cornell Greek world. In today's Greek landscape, where fraternities all across the country seem to be under attack by their respective administrations, this summit is of particular importance to our chapter. In addition, Dennis is more serious than ever about taking a step back from operations, which means we need as much alumni support as we can get. As such, having Alumni show up and contribute is critical for our chapter. Our goal is to raise 3,000 dollars to cover the fees and expenses for alumni to come. By contributing toward our goal, you can seriously strengthen our campus relations and take some responsibility off Dennis shoulders. To help out with this initiative, click the link https://www.alumnirecords.org/sammybeta/ and you can help us improve our campus relations in just two clicks. If interested in attending, please contact Randy Barbarash, Alumni Board Chairman, at rbarb233@gmail.com as soon as possible.
Thank you for your time and I look forward to hearing from you all.
Fast & Firm,
Alan Mezheritskiy
Alumni Chair